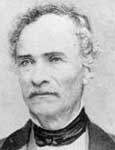 Kyriakos Pittakis (Κυριάκος Πιττάκης) (1798-1863).
S. Arvanitopoulos
Panagiotis Kavvadias ( Παναγιώτης Καββαδίας) (1849 Kothreo Kephalonia -1928) excavations on the Acropolis 1885-1890 (P. Kavvadias, G., Kawerau: Die Ausgrabung der Akropolis vom Jahre 1885 bis zum Jahre 1890, 1906), excavations 1881 of the Epidaurus Theater (a work of Polyclitus). In 1938 Sophocles Electra played again after more than 2 millenia.
Christos Tsountas (Χρήστος (Χριστόδουλος) Τσούντας ) (1857 Stenimaho /Thrace – 1934) continued the work of Schliemann, teacher of Spyridon Marinatos, George Mylonas, Y. Papadimitriou, Christos and Semni Karouzos
Valerios Stais (1857-1923)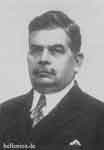 Stephanos Xanthoudides (Στέφανος Ξανθουδίδης) (1864 -1928) archaeology of Crete
George Emmanuel Mylonas (Γεώργιος Μυλωνάς) (1898 Smyrni -1988) Professor and Head of Art and Archaeology at Washington University in St. Louis, Mycenae civilization
Christos Karouzos (Χρήστος Καρούζος) (1900-1967) (Ta NEA in Greek)
Spyridon Nikolaou Marinatos (Σπυρίδων Μαρινάτος)( 4. 11. 1901 Lixouri - 1. 10. 1974 Santorini) , 1967 discovery of a Minoan colony in Santorini (Acrotiri,/Thera), Director-general of antiquities for the Greek Ministry of Culture. (Ta NEA in Greek)

Manolis Andronikos
Manolis Andronikos (Μανόλης Ανδρόνικος)(23.10. 1919 /Bursa -30.3. 1992 Thessaloniki), Royal Tombs Vergina Macedonia (1977/8) "...the site is of outstanding universal value representing an exceptional testimony to a significant development in European civilization, at the transition from classical city-state to the imperial structure of the Hellenistic and Roman periods." WORLD HERITAGE COMMITTEE, UNITED NATIONS http://whc.unesco.org/sites/780.htm Vergina-Aigai (Hellenic Ministry of Culture) , http://alexander.macedonia.culture.gr/2/21/211/21117a/e211qa07.html
Vassos Karageorghis (Βάσος Καραγιώργης) (1929 Trikomo Cyprus) received his Ph.D. from the University of London. Author of 75 books and more than 380 articles. He is the world's leading authority on Cypriote Archaeology (Info in Greek)
Eleni Konsolaki-Yannopoulou (Giannopoulou) ( Ελένη Κονσολάκη-Γιαννοπούλου) Mycenaean Methana, Maghoula/Galatas. Important contributions for the history of the Mycenaen civilization
Michael Cosmopoulos (1963 Athens) M.A. and Ph.D., Washington University, St. Louis, 1986 and 1989, respectively. He also studied at University of Sorbonne, Paris, and received from the Council of Europe a Diploma in Underwater Archaeology before immigrating to Canada, 1989, to take a teaching position, Department of Classics, University of Manitoba, where today he is Professor of Archaeology in the Departments of Classics and Anthropology. His research interests are the social, political, and cultural history of Greece from the Bronze Age to the Hellenistic period. Excavations in Ukraine, Mycenae, Pylos, Epidaurus, Ancient Corinth, Ithaca, Oropos, and Olbia. Director of the new excavations at the sanctuary of Demeter at Eleusis, Dr. Cosmopoulos is currently directing a new interdisciplinary archaeological project near Pylos, aiming at the origins of the federal system of government. Merit of Excellence in Teaching award University of Manitoba, 1999. Director, Centre for Hellenic Civilization, University of Manitoba, Vice President of the Archaeological Institute of Canada he has written. 10 books and some seventy articles and papers in international journals in addition to addressing various national and international conferences on ancient Greek social, political, and cultural history. (Information from a Canadian Website about Greeks in Canada). In 2003 he was awarded the Archaeological Institute of America Award for Excellence in Teaching.
Anastasios Orlandos (Ta NEA in Greek)
Adamantios Sampson (Info) A ceramic fragment of 7,000-6,500 years ago is bearing the facsimile to the classic Greek letters Alpha, Epsilon and Delta in a row
Petros Themelis
Angelos Chaniotis, (1959 Athens) University Heidelberg
Anagnostis Angelarakis Anthropology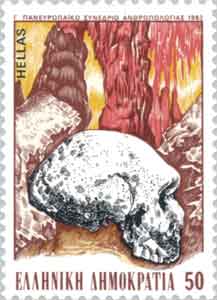 Aris Poulianos (24.7.1924 Ikaria/Greece) Anthropology, Biology , Petralona cave Chalkidiki member of the permanent International Council of Anthropological and Ethnological Sciences of UNESCO and since 1987 a member of the N.Y. Academy of Science. He wrote 5 books and more than 100 scientific papers. Ioannis Petrocheilos first excavations in Petralona cave 1959 discovered 10th May 1959 by Philippos Chantzaridis, a skull found by Christos Sariannidis an exemplar of an Archanthropus europaeus petraloniensis. Independent of this the discovery in Petralona is scientific important for Anthropology. http://www.grecoreport.com/homo_erectus_trigliensis__our_macedonian_ancestor.htm(not all scholars agree about the age of the findings)
Hominoid primates (apes) such as Ouranopithecus in Greece flourished in the Miocene, between about 10-7 million years ago . Fossil Primates, Early Apes (Graecopithecus, Ouranopithecus) , Excavations for Hominoids in Late Miocene of Northern Greece
Petralona Anthropological Museum
Dimitrios Pantermalis , discoveries in Dion (1973-1988) Info
Nikolaos Platon ( 8.1.1909 Kephalonia - 28. 3. 1992 in Athen) Palast Minoan Civilization, Palace Kato Zakros, 1961 "one of the most important result for Minoan archaeology since the Second World War"
Ephi Ligouri 1997 discovery of the Lyceum of Aristotle "the birthplace of Western modern science and philosophy" founded in 355 BC.
Yannos Lolos 1994/7 discovery probably of the cave retreat of Euripides (Info)
George Papathanasopoulos
Semni Pappaspiridou-Karouzou (1898-1994) National Archaeological Museum
Konstantinos Kourouniotis 1938 and 1939 a joint Greek-American team directed by Konstantinos Kourouniotis and Carl Blegen concluded that a site on the upper part of the Englianos ridge near the modern town of Hora held promise of revealing the palace of Homer's King Nestor. On the very first day of excavations in April 4, 1939, stone walls, fragments of frescoes, painted Mycenaean pottery, and fragments of tablets with inscriptions in the Linear B script, the first to be found on the Greek mainland, were uncovered ( http://classics.uc.edu/about_dept/hist_of_arch.html ) , http://www.culture.gr/2/21/211/21105m/e211em02.html
Victor (Sarianidi) Sariyiannidis Greek-Soviet archaeologist , Bactrian Treasure Afghanistan, discovered the tombs of Mariani in the desert of Karakum, Turkmenistan, providing new links of the Minoan Mycenaean civilization with Asian cultures (Info)
Nicholas (Nicoalos or Nikos) Yalouris (or Gialoures) 2/08/18, Honorary Vice President of International Olympic Academy, former General Inspector of Greek Antiquities, Professor of archaeology at Athens University
Joseph Chatzidakis archaeology of Crete
Archaeologists and Anthropologists with opinions not accepted by others
Theresa Mitsopoulou Chinese Greek relations. I don't know who shares her opinions. More Information you can found here: http://www.greecetravel.com/archaeology/mitsopoulou/index.html
Liana Souvaltzi looking for the tomb of Alexander the Great (or did she really found in Egypt?). What she has found is not clear or accepted by others. Again a report from the same website as in the Poulianos case (with some verbal attacks). Again I do not share all the opinions but I provide the link only as an information http://www.grecoreport.com/the_tomb_of_alexander_the_great_at_the_siwa_oasis.htm
Jannis and Efi Sakellarakis , Anemospilia Crete
John Travlos (d. 28.10.1985) an expert in Archaeology in Attica, Bildlexikon zur Topographie des antiken Attika, Deutsches Archäologisches Institut. Reconstruction of Monuments of the Athenian Agora, the Stoa of Attalos, research in Olynth, Eleusis, Aigina, Salamis, etc.
Yannos Lolos, Did he discover the Palace of Ajas the Hero of Homer ? Palace of Homer's hero rises out of the myths
Viktor Sarigiannidis, Greek Russian Archaeologist
Foreign Archaeologists
Jean-Jacques Barthélemy (20.1.1716 – 30. 5.1795) Archaeologist and author of a book about ancient Greece that was widely read in France.