Sir Basil Zaharoff (Basileios Zacharias) (Βασίλειος Ζαχάρωφ ) known as the "mystery man of Europe" (6.10.1849 Mougla Asia Minor- 27.11.1936) one of the richest Arms dealer (Vickers-Amstrong munitions firm, Krupp, Skoda). Afraid to be killed he allowed only very late photographs of him to be taken.
Antonis Benakis (1873 – 1954)
Michail Tositsas ((Μιχαήλ Τοσίτσας) )(1787-1856) Greek benefactor (Michail and Heleni Tositsas) "Tositsas Schools" (Info in Greek)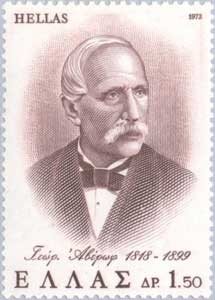 George Averoff (1818 – 15.8.1899) Schools, Hospitals in Alexandria and Greece , The George Averoff Battleship one of few surviving heavily armored cruiser of the early 20th century
Marinos Korgialenios, from Argostoli, Greek benefactor, companies in London and Marseille
Eugenios Eugenides (1882-1954) Eugenides Foundation, Ευγένιος Ευγενίδης
Constantine (Costis) M. Los (1871 Chios - 1962 Chios) shipping magnate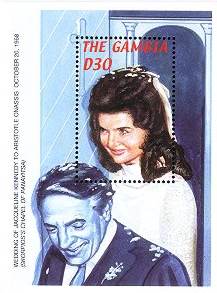 "My father loves names and Jackie loves money" , Alexandros Onassis
Aristotle Socrates Homer Onassis, (Αριστοτέλης Ωνάσης) (15.1.1906 Izmir – 15.3.1975 Neuilly-sur-Seine / France) "a rich man is a poor man with a lot of money" money with whales, ships, affairs with Callas and US President Kennedy's wife ..(Money makes young and attractive), Onassis Public Benefit Foundation, Olympic Airways, Some stories in Greek about Onassis and other "celebrities" from a friend of Onassis (http://liberopoulos.gr/news/categories.html?cid=5_1 )
George (or Georges) P. Livanos (1926 New Orleans-1997) son of Peter Livanos shipowner
George S. Livanos son of Stavros Livanos
Basil Goulandris (Βασίλειος Γουλανδρής)(1913 Andros/Greece – 27.4.1994 Athens) shipowner , Foundation
Lemos Kostas Greek shipowner
Stavros Niarchos (Σταύρος Νιάρχος ) (3.7.1908 (or 1909) Athens/Greece – 15.4.1996 Zürich /Switzerland) , shipowner.. Niarchos Ship ,. The Niarchos Diamant , Niarchos and the Dancer Nurejew (or Nureev)
John C. Carras, shipowner, (and Costas Carras his son) Domaine Porto Carras the biggest privately owned vineyard of Greece, http://www.macedonian-heritage.gr/Wine/WineToday.html (Château Carras), Bank of Crete
Greek Wineries: Antonopoulos Vineyards, Averof Estate, Boutaris Winery, J. Boutaris Estates, Chateau Lazaridis, Domaine Costas Lazaridis, Domaine George Kokotos, Domaine Gerovasiliou, Domaine Hatzimichalis, Domaine Merkouri, Domaine Skouras, Domaine Spiropoulos, Mykonos Organic Vineyards, Papaioannou Winery, Sigalas Wine Company, Strofilia Winery, Georga's Family winery, C.A.I.R. Hellas, Nasiakos Winery, Lyrarakis - GEA SA, Lafazanis winery, Milopotamos Winery, Haniotis Winery, Glinavos wines - Monastiri Zitsa SA, Monemvassia Winery.

http://www.greekwinemakers.com/
Comments of a known High Energy Physicist from Greece about Greek Wines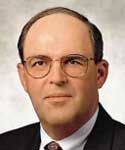 Michael D. Capellas, MCI, boss of former Compaq company
Stelios Hadjioannou, Stelmar Tankers, easyJet Airline, easyCar, easyMoney, easyHotel, easy4men, easyPizza, easyMusic, easyCruise, easyWatch, easyCinema, etc, etc.
Panayiotis (or Panagiotis) Angelopoulos (14.12.1909 Vlachorafti / Gortynia in Arcadia-5.6.2001 Athens) Chalivourgiki iron and steel company
Gianna Angelopoulos - Daskalaki (Γιάννα Αγγελοπούλου Δασκαλάκη)(12-12-1955 Irakleio/Crete -) wife of the businessman Theodore Angelopoulos, Shipping business, member of the Athens Bar Association, Vice - Chair of Harvard University's "John F. Kennedy School of Government", 1989 and 1990 elected for the parliament for the New Democracy party. Since 1996 President of the Athens 2004 Olympic Games Bid Committee, 1998 Ambassador at Large by the Greek State, 2000 President of the Organizing Committee for the Olympic Games "Athens 2004" Greek webpage additional Info (only in Greek)
Christina Onassis (Χριστίνα Ωνάση)
Athina Onassis Roussel (28.1.1985) daughter of Christina Onassis, http://switzerland.isyours.com/e/celebrities/bios/62.html , estimated wealth £2.1bn, number 50 in Europe , Forbes Global March 2004 (compare with number 1 in Europe Karl & Theo Albrecht with 10 times more wealth and the Walton family 20 times more wealth and number 1 in the world) Athina Onassis Roussel (Forbes)
Vardis Vardinoyiannis (Βαρδής Βαρδινογιάννης) chairman of Motor Oil Hellas
Panayiotis Germanos

James "Jamie" Dimon (13.3.956 ) CEO of J. P. Morgan Chase, his grandfather, a Greek immigrant from Smyrna.
Prodromos Emfietzoglou ((Πρόδρομος Εμφιετζόγλου) )
Demoulas Brothers , Arthur S. Demoulas Boston's 8th wealthiest person with assets of $1.6 billion.
Socrates Kokkalis (27.5.1938), The Kokkalis Foundation , Intracom, In 2001 he was 421 on the Forbes list of world billionaires, with an estimated fortune of $1.2 billions (Kathimerini Newspaper), Intralot, Olympiakos
Dimitris Kondominas , President, Interamerican
Minos Kyriakou (Antenna TV) shipowner, President of the Aegean Foundation, Chairman of Euroholdings Capital & Investment Corp. etc
Yiannis Kostopoulos
The Gouletas Family, American Invsco , Nicholas S. Gouletas born in Athens came to Chicago ca. 1946 at the age of 7. Nicholas V. Gouletas, Steven E. Gouletas, Evangeline Gouletas Chicago's Renaissance Woman "Gouletas has been involved in the development of over $4 billion in property values and more than 30,000 condominiums in more than 40 markets throughout the country." , Forbes
Christos Lambrakis (Lambrakis Press Group)
John S. Latsis (John or Yannis) (14.9.1910 Katakolo/Peloponnese – 17.4.2003 Switzerland) A Tribute to a great Greek Shipping Tycoon Info After his death his son Spyros Latsis obtained his 5.4 billion US dollars . Latsis Foundation , European Latsis Prize. His grandson, Paris Latsis was the fiancé of Paris Hilton

Spyros (Spiro) Latsis and family, banking and shipping industry, UK rich list number 11
Chris Lazari UK, from Cyprus, UK rich list number 67 , wealth £551m
John Goulandris, UK shipping industry, wealth £250, UK rich list number 177
Tony Yerolemou and family, UK, from Cyprus, food production, wealth £102 UK rich list ranking number 381 , Bakkavör Group
Sir Alexander Arnold Constantine Issigonis (Info) (November 1905 Smyrna/Izmir Turkey ) Son of a Greek mariner and a German woman from Bavaria. The father of the "Mini" car European automotive Hall of Fame
John G. Rangos son of a Greek restaurant owner , a businessman, philanthropist and entrepreneur (National Patriots award)
William Tavoulareas, a president of Mobil Oil Corporation (The Tavoulareas case with the Washington Post)
Dimitris and Giannis Marinopoulos
Evangelos Mytilineos, Mytilineos Holding
Yiannis Filippou
Tom Pappas, (Esso-Pappas) as he said he worked for the CIA , supporter of Republican President Nixon who also supported the Greek military regime.
Theo Paphitis, : "There are three reasons to be in business. To make money, to have fun - and to make more money."
Yannis (and Christos?) Yannikos, Media Tycoon family, Pravda the Russian Newspaper (Info)
William Stavropoulos, (12.5.1939 Bridgehampton, New York) American, Greek parents, Chairman and CEO of Dow Chemical Corp, Director of BellSouth Corporation, Chemical Financial Corporation, Maersk Inc., and NCR. Selected as Man of the Year by the American Hellenic Education Progressive Association 1995, by the Hellenic American Bankers Association 1998, and by the Hellenic American Chamber of Commerce 2000
George Stathakis, Calpine Corporation Info He served 32 years with General Electric Corporation where he founded the General Electric Trading Company and was appointed its first president and chief executive.
Peter Karmanos, CEO Compuware, owner of Carolina Hurricanes, billionaire philanthropist
Jim Giannopoulos, CEO of 20th Century Fox
Ted Leonsis, AOL, Washington Wizards (Info)
Papastratos family, industrialists (Papastratos Cigarette Company, 1931 , Epaminondas, Evangelos, Ioannis and Sotirios Papastratos)
Elena Anne Ford (Niarchos) daughter of Charlotte Ford of the Ford Motor Company and Stavros Niarchos
John D Chandris (Chios) and family, Chandris (UK) Limited, Greek Shipping industry, Chandris Cruises , wealth £400m, rich list rank numbe rank 101 (some other persons from Chios in the shipping industry: Lemos, Pateras, Fafalios, Tsakos, Frangos, Xylas)
Theo Paphitis parents from Cyprus, Stationery, lingerie and football, £110m , rich list rank number 356 according to the Sunday Times
Loucas Pouroulis Greek- South African mining entrepreneur
Marinos Yannikos www.geizhals.at
George P. Mitchell from Texas, son of a Greek immigrant, an engineer who started a natural gas company he discovered natural gas fields. He is founder of the Mitchell Energy and the Woodlands Development Corp. He is a philanthropist, included in the list of the 400 most rich Americans A Conversation with George Mitchell (Image) (Biography) Forbes Info
H.D. Pappas , moved to the United stated from Greece in 1897 when he was 17 years old, he and his family developed the Pappas restaurant chain (Pappadeaux, Pappasito, Pappas Bros. Steak House, Pappas Barbeque, Pappas Burger) and also provided equipment for restaurants
Nickolas Stavropoulos President, KeySpan Energy Delivery and Executive Vice President of KeySpan Corporation.
George Perlegos , "Mr Flash" invented EEPROM technology - the basic technology for flash memory (Info) since 1962 in USA, President and Chief Executive Officer of ATMEL (Images) "Why he goes home lunchtimes could be because he was born Greek and retains Greek nationality and values".
Basile Papaevangelou (Eleftheroupolis/Kavala) TEC Canada (Info)
Dimitris Melissanidis (Info)
Katherine Pappas http://www.katherinepappas.com/
Nicholas Bouras, Bouras Industries
Michael Jaharis, (Εμμανουήλ (Μάικλ) Τζαχάρης) founder of Kos Pharmaceuticals, the former President and CEO of Key Pharmaceuticals , Niaspan
Thomas A. Carvelas or Tom Carvel (1906-1990) Greek-American , soft ice cream in the northeastern United States. Founder of the Carvel Ice Cream brand and franchise, often considered the father of modern franchising in the United States.
Leo Stefanos inventor of the DOVEBAR®,
Zissis "Jack" Dardalis (Siatista /Greece). Philanthropist, He was an infant when his father was killed by the Germans and shortly afterwards also his mother died. He emigrated at the age of 22 to Australia. He became there the greatest dim sim and spring roll supplier.
Frank Andronicos a Greek immigrant and his Family Bill Andronicos and others Andronicos Market
Peter H. Diamandis (Lesvos) Founder, Chairman and CEO ZERO-G, Chairman and CEO of the X PRIZE Foundation, a non-profit organization promoting the formation of a space-tourism industry The Economics Times 1986 Space Industrialization Fellowship Award, 1988 Aviation Week and Space Technology Laurel, 1993 Space Frontier Foundation Pioneer Award, and Russian 1995 K. E. Tsiolkovsky Award
Christos Cotsakos former ETrade Chairman and CEO Info
John A. Catsimatidis (1948 Greece) Chairman and the Chief Executive Officer of the Red Apple Group, Inc
Bill Lefakinis (Celebrities and Lefakinis) He operates a very successful company with offices in the United States and Greece, representing more than four hundred yachts for charter in Greec,e the largest fleet of yachts for charter in Europe. He left Greece at the age of 13 for America. He returned to Greece in 1969 when only 20 yachts were for charter in Greece. As Bill says. "I realized the huge potential for Greece to become the yachting capital of the world."
Phrixos B. Papachristidis , The Hellespont Group (Crude Oil Transport)
Ioannis Coulouthros, Efi Moulopoulos-Coulouthros, Prestige Oil Spill: The Story Behind The Story.
James Roumeliotis : Born and raised in Montreal, Canada by Greek immigrant parents, he is a trilingual who earned his college degrees from the renown McGill University in Montreal. In 1996 he moved to Greece, after four years in the U.S., so he can get involved in the business of the sea – first with merchant and passenger shipping then followed by yachting in particular. In 1998 he formed Azure In't Luxury Yachting Escapes www.azureyachting.com, www.thestylist.tv/tv/azure.htm and two years later created the Greco-Turkish boutique charter and brokerage firm EastMed Yachting Partners www.eastmedyachting.com solely dedicated to megayachts. In 2004 he formed a strategic partnership with the Florida based 4YACHT, Inc. upscale yachting and passenger ship brokerage company and presently oversees their European expansion and operation. www.4yacht.com/newsrelease2.cfm?holdtype=66 J.D. Roumeliotis occasionally contributes articles and also acts as an advisor to a couple of yachting magazines including companies in the field. www.dotnetdevelopersjournal.com/author/?id=4763
Photius Coutsoukis (Information Technology Associates )
John Calamos, Calamos Asset Management, http://www.calamos.com/
Despina Kazantzidou, Unisolo Software Company in Germany, ( its not impossible as it seems even for a foreigner and woman especially in Germany )
George Leon Argyros (1937 Detroit, Michigan) USA, his grandparents emigrated from Greece, former ambassador to Spain for the United States of America and according to Forbes listed among the billionaires.
James Argyropoulos founder and Chairman of The Walking Company, a lifestyle specialty retailer. Previously Mr. Argyropoulos served as Chairman and Chief Executive Officer of The Cherokee Group Inc., a shoe manufacturing and apparel business he founded in 1972.
Nik Halik (Nikos Halikopoulos)
Sir John Zochonis , SOAP magnate, Zochonis Charitable Foundation
Greek shipowners own nearly 16% of the total tonnage of the world's merchant fleet: 3.246 ships of all types (over 1000 grit) more than 75 million gross tons
Greek Ships (Greek Flag) http://www.nee.gr/Files/greek%20flag.htm , Greek-owned ships registered under various flags, including Greece's flag (ships over 1,000 gt)
http://www.nee.gr/Files/GREEK_FLAG.HTM (Ships in the Greek national registry)
"Greek Diaspora Entrepreneurship 18th-20th centuries:A Comparative and Methodological Analysis" (PDF File)
YELLOW PAGES OF GREEK-AMERICAN COMPANIES (probably not often updated)
German - Hellenic Economic Association
http://money.cnn.com/2000/07/05/soho/q_jane_col/ Greek Orthodox Church against Greek Businesswomen :-)
Affairs
Giorgos Koskotas (the Koskotas affair (late 1988), Bank of Crete)
Peter Tsokos sells tropical islands www.tropical-islands.com . There are some who oppose the way he obtains land for example in Nicaragua. They say that: "He and his customers are damaging the Cays' environments, brutalizing local people, and wreaking havoc on islands that do not legally belong to them" Land Grabbing in the Pearl Cays
Aristotle notes that some men are too narrow-minded to use their wealth, and others are too foolish to keep it -- one is a slave to his gains, the other is a slave to his pleasures. Plutarch, Pelopidas
See also
Nick the Greek, the gambler , Albert Einstein and Richard Feynman
SEARCH