. Erotocritos in Crete (16 – 17th century ) was one of the first pieces of "modern" Greek literature (Venetian influence). A large part of Greece in the period 1453 – 1821 was occupied by Turks. A few years before the war of independence we have the first real works of modern Greek literature in the Ionian islands from Greeks (Solomos, Kalvos) who lived outside the occupied region. A Problem for modern Greek literature is that only less than 20 millions worldwide speak Greek. Kazantzakis and Cavafy are probably the most known Greek authors together with Samarakis, Ritsos, Elytis and Seferis. Films like Zorba the Greek made Kazantzakis known worldwide including also the music of Theodorakis. Important for the international success is the translation in English, French, German, Spanish and other languages and in the last years the number of books translated has increased.
Νεοελληνική Λογοτεχνία - Σύγχρονοι Έλληνες συγγραφείς
Apokopos, Bergadis 1509
Bergadis (Μπεργαδής), in Greek from Apokopos
(Some other early authors: Georgios Choumnos, Leonardos Dellaportas, Marinos Falieros, Andreas Sklentzas : )
in Greek
Adamantions Korais and Rigas Feraios help Greece, Theophilos Hadjimichail
, C. M. Woodhouse: Rhigas Velestinlis: The Proto-Martyr of the Greek Revolution. Denise Harvey Publications, Mai 1995,
Yiannis Vilaras ( in Greek
Ugo Foscolo (Niccolo Foscolo)(Ούγος Φώσκολος) (26.1.1778 – 3.11.1869 Louth/England), "the poet without a portrait", a romantic poet, Italian Neoclassic influence ( in Greek) Ελπίς Πατρίδος , () (1798 , Text of Greek National Anthem (Hymn to freedom 158 verses (written all in May 1823) ! The longest anthem according to The Guiness Book of World Records, in Greek
Alexandros Soutsos ()(1803-1868)
Panayotis Soutsos ( )(1808-1868), poet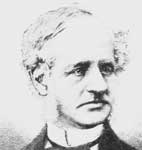 Andreas Laskaratos (Ανδρέας Λασκαράτος) (1811 )

Aristotelis Valaoritis (Αριστοτέλης Βαλαωρίτης) (1.9 1824 in Greek
Iakovos Polylas ()(1825 Corfu – 1896), student and friend of Solomos.
Gerasimos Markoras (1826-1911), Corfu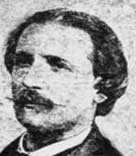 Dimitrios Vernardakis (b. 1833), author, professor of history
Ancient Greece

Medieval Greece / Byzantine Empire

Modern Greece