Aphaia pediment Aias W-IX Glyptothek Munich 80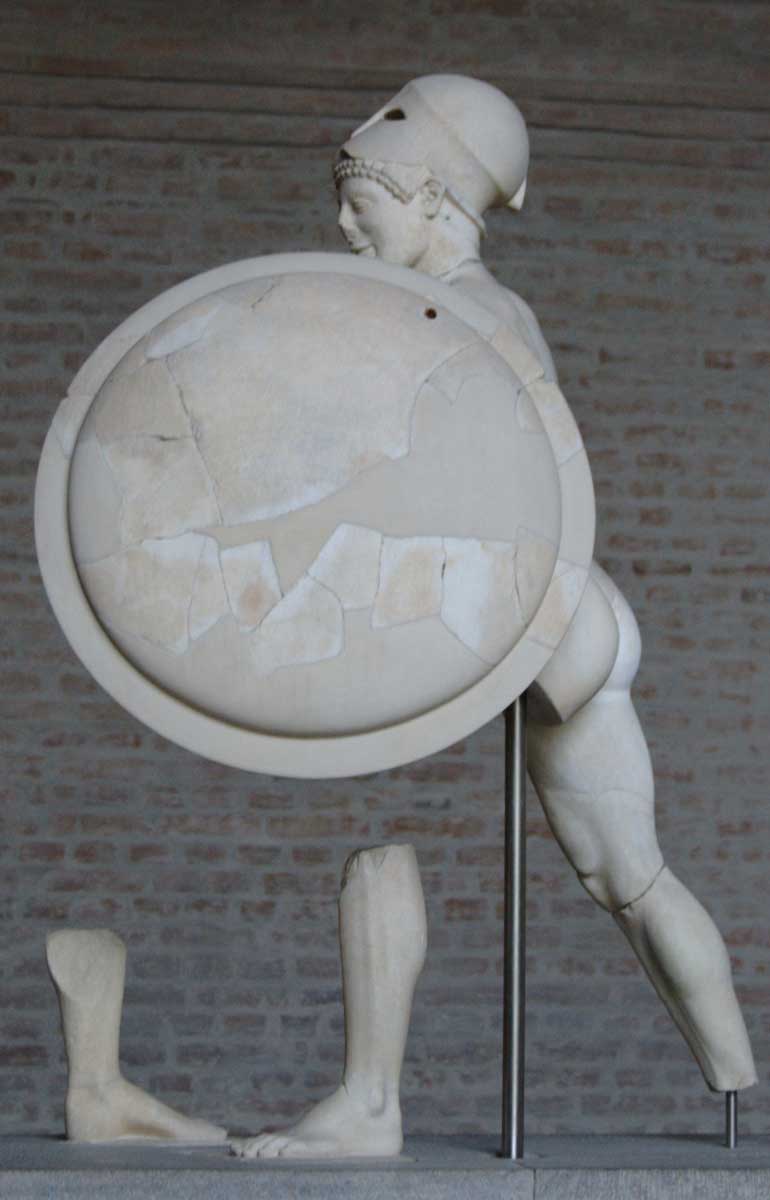 Glyptothek, Munich,

Artist/Maker Unknown

Ajax the Great, figure W-IX of the west pediment of the Temple of Aphaia, ca. 505/0 BC.

Dimensions H. 143 cm

Credit line Figures of the pediments of the Temple of Aphaia were found in 1811, and acquired in 1813 by Ludwig I of Bavaria for the Glyptothek.

Accession number Inv. 80

Location Room 7 (Saal der Westgiebelgruppe des tempels von Ägina)

Photographer/source User:Bibi Saint-Pol, 2007-02-08

Ancient Greece

Medieval Greece / Byzantine Empire

Modern Greece

Science, Technology , Medicine , Warfare
, Biographies , Life , Cities/Places/Maps , Arts , Literature , Philosophy ,Olympics, Mythology , History , Images

Science, Technology, Arts
, Warfare , Literature, Biographies
Icons, History

Cities, Islands, Regions, Fauna/Flora ,
Biographies , History , Warfare
Science/Technology, Literature, Music , Arts , Film/Actors , Sport , Fashion