Griechischer Film, Theater, Schauspieler, Regisseure
Film / Theater Directors / Producer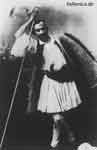 Theater Actors: Dionysios Tavoularis as Hamlet, Evangelos Pantopoulos, Dimitrios Kotopoulis, Athanasios Sisyfos,
Konstantinos Kyriakos Aristias, Actor, teacher
1836 and 1840 the first two Theater open in Athens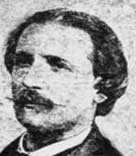 Dimitrios Vernardakis
Pantelis Soutsas , Theater , Maria Doxapatri, Meropi , Kyra Frosyni (Dimitrios Vernardakis)
O Agapitikos tis Voskopoulas, I Tyhi tis Maroulas (Dimitris Koromilas)
Vassilikon Theater (Royal Theater) director Thomas Oikonomou (1864 - 1927)
Nea Skini Theater , director Konstantinos Christomanos (1867-1911), works of Grigoris Xenopoulos (1867-1911)
Pantelis Horn
1903 Orestie of Aeschylus in Dimotiki language, one person killed as result of the protest of the opponents of Dimotiki
Fotos Politis (1890 - 1934)
Dimitris Rontiris
Karolos Koun, "The Teacher " (daskalos) , Theatro Technis (Art Theater) 1942
Spyros Evangelatos, Amphi-Theater
Most popular is the Epitheorisi (Comedy, Musical Revue)
Alexander Pantages (Pericles Pantages) (1867 Andros, 1936) owner of theaters in Canada and western USA, "Pantages Circuit"
The Skouras brothers
"The Manakia brothers", Miltos (Miltiadis) Manakias (1882 Avdela - 1964 Bitola) and Yannakis (John) Manakias (1878 Avdela - 1954 Thessaloniki) two Aromanian brothers from Epirus "the pioneers of cinema in the Balkans", 1898-1904 photography shop in Ioannina, Spinning women 1907, The Manakia Movie Theater in Bitola 1921.
Spiros Dimitrakopoulos and Erich Bubach, 1911
In 1928 there were 71 movie theaters in Greece, from these 13 in Athens, 7 in Thessaloniki, 6 in Piraeus, 5 in Kavala, 4 in Volos, 3 in Chania, 2 in Herakleion, Korinth, Kalamata, Lamia, Mytilene, Xanthi and Patra, 1 in Agrinio, Amaliada, Argos , Aigio, Alexandroupolis, Gargalianoi, Drama, Edessa, Ioannina, Samos, Trikala, Tyrnavos and Chios
Elias Kazan (Ηλίας Καζάν) (7.9.1909 Constantinople/Instabul – 28.9.2003 New York) a very influential director but also with some dark sides Oscar 1948 for directing Gentleman's Agreement and 1999 for his Lifework Viva Zapata (with Marlon Brando) East of Eden, America, America, The Arrangement , A Streetcar Named Desire , Gentleman's Agreement
Costas Bahatoris (Κώστας Μπαχατώρης) Golfo (Γκόλφω) with Olympia Damaskou (Ολυμπία Δαμάσκου)
Gavrilis Longos
Georgios Prokopiou
Gregg Tallas (Grigoris Thalassinos) (25.1.1915 Athens) The Barefoot Battalion (to xipolito tagma), Prehistoric Woman, Sound of Horror(Screenplay Info) , Siren of Atlantis (with Alexis Minotis !!! Info) Watch the film Prehistoric Woman
Achilleas Madras (Αχιλλέας Μαδράς )(1871-1966) Maria Pentagiotissa (Info in Greek) "Foustanella Films" , The magician of Athens (Ο Μάγος της Aθήvας) (Info in Greek)
Dimos Vratsanos first film company "Asty Film" in Greece 1916 I proika tis Annoulas (Η προίκα της Αννούλας), Tis moiras t' apopaidi
Kostas and Dimitris Gasiadis, DAG Film, Eros ke kymata
Antigone
Jorgos Tsavellas (Γιώργος Τζαβέλλας) Kalpiki Lira (Κάλπικη Λίρα) , Antigone (with Irene Papas), O Methystakas (Ο Μεθύστακας), Soferaki (Σωφεράκ)
Nikos Grammatikos (Nίκος Γραμματικός) Βασιλιάς (The King) , U-Turn mms://www.gfc.gr/178.wmv
Penny Panayotopoulou Dyskoli Apohairetismoi
Nikos Koundouros (Νίκος Κούνδουρος) (1926 Agios Nikolaos/Crete), Dracos (Δράκος), Young Aphrodites (Μικρές Αφροδίτες) (Mikres Afrodites), a film based on the fable of Daphnis and Chloe with many actors actually being sheepherders. 1922 , Byron (Λόρδος Βύρων), Ballad for a Daemon (Info) Bordello (Μπορντέλο) (Info)
Gregory Markopoulos (Γκρέγκορι Mαρκόπουλος ) (12.3.1928-12.11.1992) "the American avant-garde cinema's supreme erotic poet" who disappeared (The Markopoulos Temenos) O μύθος ενός πρωτοπόρου σκηνοθέτη
Constantin Gavras, (Κώστας Γαβράς )(12.2.1933 Loutra Iraias, Arcadia), (Political Thriller) around 20 awards from various organizations, Z , Missing, Amen , Music Box
Roviros Manthoulis (Info) Face to Face, Lili's Story
Theo Angelopoulos (Θόδωρος Αγγελόπουλος ) ( 27 .4.1936 Athens) , Voyage to Kythera, (Info) Eternity and a Day, Landscape in the Mist (Info) one of the 100 greatest foreign films of all time (Movieline Magazine ), The Bee Keeper , Ulysses' Gaze (Synopsis, Images, etc, more Info) Video Clip (19 MB) ,The Suspended Step if the Storck (Info) Golden Palm at the 51st Cannes Film Festival Another Info , More Links .
Kostas Ferris (Κώστας &Phiέρρης)(18.4.1935 Cairo/Egypt ), Rebetiko Info
Pantelis Voulgaris (2.10.1940 Athens) To Proxenio tis Annas (The engagement of Anna, "one of the ten best Greek films of the last 30 years" according to the International Film Guide), Petrina Hronia (The Stone Years Info1 , Info2) , Acropole , Happy Day Best Picture, Best Director and the Critics' Grand Prix at the Thessaloniki Film Festival See also http://www.culture.gr/2/22/222/22200/directors/e222d56.html
George P. Cosmatos, (4.1.1941 Tuscany/Italy - 19.4.2005 Lung Cancer ) Rambo II, Tombstone , Info
Nikos (Nico) Mastorakis (28..4.1941 Athens) (Info) Sex and violence
Nikos Panayotopoulos I'm tired of killing your lovers,
Andreas Thomopoulos (Aνδρέας &Thetaωμόπουλος)(1945 Athens) (Info) South Wind - The End of the Game
Penelope Spheeris (2.12.1945) first cousin of Costa Gavras
Angeliki Antoniou (Aγγελική Aντωνίου)(1956) (Info) "η Γερμανίδα" Allein unter Männern, Messerscharf
Lakis Papastathis Theofilos (Info)
Iannis Smaragdis (25.4.1946 Crete) Cavafy (Info, Info2)
Alexander Payne (Alexander Papadopoulos) (10.2.1961 Omaha/Nebraska) (Info ) (more Info) 2005 Oscar adapted screenplay award "Sideways" , other Golden Globen nominations and awards, co-author of Jurassic Park III.
Christos Georgiou (1966) Cyprus Under the Stars Montreal World Film Festival award
Sotiris Goritsas Ap to hioni Winner of the Best Film, Screenplay, Cinematography and International Critics' prizes at the Thessaloniki Film Festival
Vassilis Georgiadis To choma vaftike kokkino Oscar Nomination 1965 for best foreign film
Tassos Boulmetis Politiki Kouzina (Info)
Dimos Avdeliodis To dendro pou pligoname , Fotografia
Antonis Kokkinos (Αντώνης Κόκκινος) Telos Epohis (Τέλος &Epsilonποχής) (End of an era) (Info1 , Info2)
Tonia Marketaki Kristallines Nihtes "one of the most interesting women working in cinema today." (Variety ) The Price of love
Olga Malea (Ολγα Mαλέα)(1960 Athens) According to Variety among the "top ten European directors to watch." The Cow's Orgasm (Οργασμός της Aγελάδας) (Info) , Risotto (Ριζότο) The mating game
Renos Haralambidis (1970 Athens) Cheap Smokes (Info)
Yiannis Economidis Matchbox
Dinos Demopoulos (Ντίνος &Deltaημόπουλος) The little Dolphins
Maria Iliou Alexandria (Info)
John Tatoulis (Τζων Τατούλης) Beware of Greeks Bearing Guns
Ana Kokkinos Head On
Nikos Nikolaidis (1940 Athens) (Info)
Milton Katselas director, acting teacher, taught stars such as Alec Baldwin, George Clooney, Tom Selleck, Michelle Pfeiffer...
George Katakouzinos Absences (Apousies) (Info1, Info2)
Petros Sevastikoglou Wind over the city (Info)
George Miller (3.3.1945), Australian of Greek origin. Mad Max Films with Mel Gibson (Mad Max, The Road Warrior, Mad Max Beyond Thunderdome) , The Witches of Eastwick , Happy Feet. His grandfather was a Greek from Smyrna who went to USA where he changed his name from Miliotis to Miller, his father went from Kythera to Australia.
Alexis Vellis
Alex Proyas (23.9.1963 Egypt) The Crow , Dark City, Garage Days, I Robot

Dimitris Indares (Δημήτρης Ινδαρές) (1964 Patras) ΓΑΜΗΛΙΑ &NuΑΡΚΗ (Totally Married)
Maria Klonaris & Katerina Thomadaki Info
Dean Tavoularis (Ντήν Ταβουλάρης) ((production designer of The Godfather, Apocalypse Now, Rising Sun ),
Constantine Giannaris Three Steps to Heaven Info
Michael Karris (Michael Karaoglanidis) (8.11.1955 Greece) A Face of Greekness Info
Nadia Tass "one of Australia's most respected and unique filmmakers. Tass came to Australia in the 1960s from Macedonia, northern Greece " Info
Agnes Varda (30.5.1928 Brussels ) French-Greek director, French father, Greek mother "Grandmother of the New Wave" (Info) Varda has written dialogues for the works of others, most notably for Bernardo Bertolucci's Last Tango in Paris. http://www.youtube.com/watch?v=UaWNV-JiOMk
A List of Greek Directors from GFC (Greek Film Centre)
Bill Mousoulis , Is Your Film Language Greek? Some thoughts on Greek-Australian film-makers , A Guide to Greek-Australian filmmakers" , Are Their Eyes Greek?
Laura Neri (Λάουρα Νέρι) Greek mother ,Italian father, A Kiss on the Nose
Special Effects

Patrick Tatopoulos , Greek-French, Tatopoulos Studios, design of Godzilla (Godzilla Film, Roland Emmerich), design of Alien Creature in Independence Day ( Roland Emmerich), I Robot, Alien vs. Predator, Van Helsing, etc.