Zorba the Greek is a 1964 movie by Michael Cacoyannis, originally titled Alexis Zorbas, based on the novel by Nikos Kazantzakis. Anthony Quinn played the title character in what may very well be his most memorable role as an earthy personality that always knows what he has to do to cope with hard times. He is ably supported by Alan Bates as the visiting Englishman.
The music, particularly the theme by Mikis Theodorakis, remains a haunting presence long after the film has ended. The movie was shot on location on the Greek island of Crete.
Nikos Kazantzakis
The movie won three Oscars:


Academy Award for Best Supporting Actress - Lila Kedrova

Academy Award for Best Art Direction- Set Decoration, Black-and-White - Vassilis Fotopoulos

Academy Award for Best Cinematography - Black-and-White - Walter Lassally

Quinn received the nomination for best actor in a leading role and Michael Cacoyannis received three nominations for Best Picture, Best Director and Best Writing, Screenplay Based on Material from Another Medium.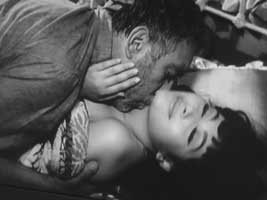 Zorbas (with the actress Eleni Anousaki)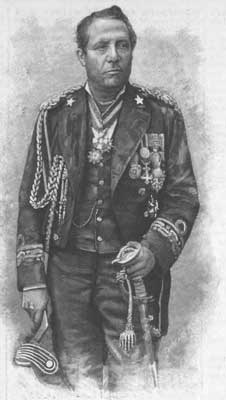 Conte Felice Napoleone Canevaro
See also

Zorba the Greek (novel), a brief description.

The Guns of Navarone, a film where Anthony Quinn does a similar role as a Greek.

Zorbas, the theme song of the movie by Greek composer Mikis Theodorakis

Alexis Zorbas, ballet by greek composer Mikis Theodorakis written in 1988, and premiered in Arena di Verona in Verona, Italy

A short film about a man who believes he is Zorba the Greek was made in Scotland in 1999, named Billy and Zorba.


Retrieved from "http://en.wikipedia.org/"
All text is available under the terms of the GNU Free Documentation License
Ancient Greece

Medieval Greece / Byzantine Empire

Modern Greece

Science, Technology , Medicine , Warfare
, Biographies , Life , Cities/Places/Maps , Arts , Literature , Philosophy ,Olympics, Mythology , History , Images

Science, Technology, Arts
, Warfare , Literature, Biographies
Icons, History

Cities, Islands, Regions, Fauna/Flora ,
Biographies , History , Warfare
Science/Technology, Literature, Music , Arts , Film/Actors , Sport , Fashion