Kallithea and the Faliron Bay
Faliron Bay, (Greek: Όρμος Φαλήρου Ormos Falirou, older form: Phaleron Bay) is a bay almost 8 km directly SW of Athens overlooking Andreas Syngrou Avenue. The bay is flanked by Neo Faliro at the Peace and Friendship Stadium and a harbor street encircling the western part of the bay, Poseidonos Avenue along with Kallithea in the north and Palaio Faliro in the southeast. Cephisus River is in the west.


The bay includes the Faliron Marina in the south, which harbors hundreds of boats and yachts, and a small beach to the west. Phaleron Bay was extensively landscaped for the Athens 2004 Olympic Games: the waterfront was made into a broad water-themed Promenade, the beach volley venue and Tae-Kwon-Do Sports Pavilion were erected, and the Peace and Frienship Stadium was renovated. The intersections of Poseidonos Avenue with Syngrou Avenue and GR-A8 were rebuilt as complex flyovers, while the land between the venues was landscaped with lawns and trees.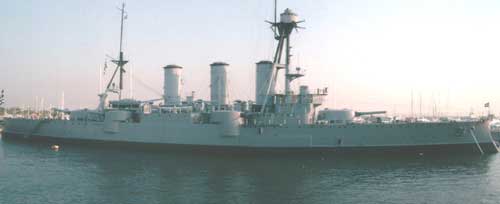 Averof, Trokadero Marina Palaio Faliro
At the southern tip is the permanent anchorage of the battleship "Averoff" (now a floating museum) which was the admiralty ship of the Greek Navy during the Balkan Wars and World War I.


About 3,000 years ago, there were ceremonies related with the Eleusinian Mysteries on 16th Boedromion with the celebrants washing themselves in the sea at Phaleron.


Retrieved from "http://en.wikipedia.org/
All text is available under the terms of the GNU Free Documentation License