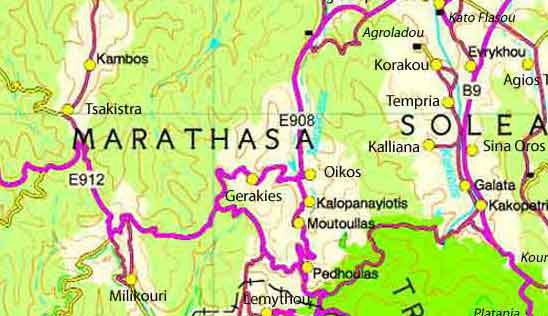 Galata (Greek : ) is a village in the Nicosia District, in the Solea valley of the Troodos Mountains in Cyprus. It is located about 60 km west of the capital Nicosia at an altitude of 620m.

It is a popular summer tourist destination (especially amongst locals) for its cooler climate in the summer months. It is also well known on the island for its fruit produce.


Galata during winter
Galata, Photo : Augusta Stylianou Artist
Panagia Podithou (or Podythou) Church, Galata,
Photo : Augusta Stylianou Artist
Church Panayia Podithou in the vicinity of the village Galata. Begin of the 16th century, a donation of Demetre de Coron.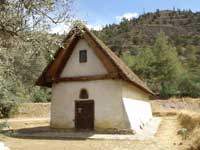 Galata (Γαλάτα)

Coordinates 34°59′ N 32°53′ E
District Nicosia District
Population 653 (2001)
Elevation 620 m
Postal code 2827

Website http://www.galata.org.cy

References

^ Statistical Service of the Republic of Cyprus, 2001 Population Census, MS Excel document [1]

Ancient Greece

Medieval Greece / Byzantine Empire

Modern Greece

Science, Technology , Medicine , Warfare
, Biographies , Life , Cities/Places/Maps , Arts , Literature , Philosophy ,Olympics, Mythology , History , Images

Science, Technology, Arts
, Warfare , Literature, Biographies
Icons, History

Cities, Islands, Regions, Fauna/Flora ,
Biographies , History , Warfare
Science/Technology, Literature, Music , Arts , Film/Actors , Sport , Fashion