Kato Nevrokopi (Greek : , "Lower Nevrokopi") is a village and municipality in the north-west section of the Drama Prefecture, Greece. It covers an area of 872 thousands acres and its population is 8026 people.


The region is known for the very low temperatures during the winter and for its famous agricultural products such as potatoes and beans.


The area has several features to attract tourists: the ski center Falakro, the traditional settlement in the village Granitis, the historical bunker Lise, the artificial lakes of Lefkogia and Potami, the spectacular routes in the forests, the old churches. The forest paths offer excellent views to hikers.

Kato Nevrokopi, Agios Dimitrios Church Kato Nevrokopi, Kato Nevrokopi,
Kato Nevrokopi, Kato Nevrokopi, Agios Dimitrios Church Nevrokopi,
The municipality of Kato Nevrokopi has a true population 8026 divided in the municipal districts::


Kato Nevrokopi / Δ.δ. Κάτω Νευροκοπίου -- το [ 2.072 ]

Achladeai / Δ.δ. Αχλαδέας -- η Αχλαδέα [ 86 ]

Vathytopos / Δ.δ. Βαθυτόπου -- ο [ 416 ]

Volax / Δ.δ. Βώλακος -- ο [ 1.190 ]

Granitis / Δ.δ. Γρανίτου -- ο [ 102 ]

Dasoton / Δ.δ. Δασωτού -- το [ 224 ]

Exohi / Δ.δ. Εξοχής -- η [ 179 ]

Katafyton / Δ.δ. Καταφύτου -- το [ 165 ]

Kato Vrontou / Δ.δ. Κάτω Βροντούς -- η [ 528 ]

Lefkogia / Δ.δ. Λευκογείων -- τα [ 573 ]

Mikorkleisoura / Δ.δ. Μικροκλεισούρας [ 141 ]


Mikorkleisoura / η Μικροκλεισούρα [ 113 ]

Perasma / το Πέρασμα [ 28 ]


Mikromilia / Δ.δ. Μικρομηλέας -- η [ 62 ]

Ochyron / Δ.δ. Οχυρού -- το [ 510 ]

Pagonerion / Δ.δ. Παγονερίου -- το [ 231 ]

Perithorion / Δ.δ. Περιθωρίου -- το [ 833 ]

Potamoi / Δ.δ. Ποταμών -- οι [ 413 ]

Chrysokefalos / Δ.δ. Χρυσοκεφάλου -- ο [ 301 ]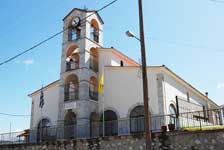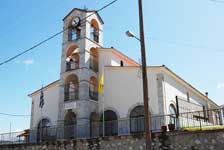 Lefkogia, Potamoi, Mikrokleisoura,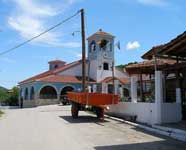 Ochyro, Mikromilia , Vathytopos,