Lappa (Λάππα) is a municipality in the Rethymno Prefecture, Crete, Greece. Population 2628 (2001). The seat of the municipality is in Episkopi.

The municipality is named after the ancient city Lappa .
It was conquered by Quintus Caecilius Metellus c. 68 BC (See Cassius Dio). Lappa had its own coins with the inscription Lappaion. The city was in the region near the village Argyroupolis. It was destroyed by Arabs in the year 828 AD.
Division of the municipality

Episkopi / Δ.δ. Επισκοπής [ 783 ]


Episkopi / η Επισκοπή [ 609 ]

Pyrgos / ο Πύργος [ 174 ]


Argyroupolis / Δ.δ. Αργυρουπόλεως -- η Αργυρούπολις [ 402 ]

Archontiki / Δ.δ. Αρχοντικής -- η Αρχοντική [ 268 ]

Viladendron / Δ.δ. Βιλανδρέδου [ 233 ]


Viladendron / το Βιλανδρέδον [ 81 ]

Alones / οι Αλώνες [ 66 ]

Arolithi / το Αρολίθιον [ 59 ]

Roumpado / το Ρουμπάδον [ 27 ]


Karoti / Δ.δ. Καρωτής -- η Καρωτή [ 273 ]

Kato Poros / Δ.δ. Κάτω Πόρου -- ο Κάτω Πόρος [ 68 ]

Koufi / Δ.δ. Κούφης -- η Κούφη [ 144 ]

Myriokefala / Δ.δ. Μυριοκεφάλων [ 457 ]


Myriokefala / τα Μυριοκέφαλα [ 402 ]

Maroulou / η Μαρουλού [ 55 ]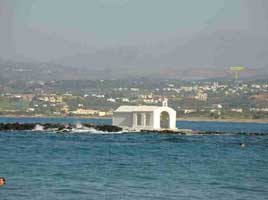 Ancient Greece

Medieval Greece / Byzantine Empire

Modern Greece

Science, Technology , Medicine , Warfare
, Biographies , Life , Cities/Places/Maps , Arts , Literature , Philosophy ,Olympics, Mythology , History , Images

Science, Technology, Arts
, Warfare , Literature, Biographies
Icons, History

Cities, Islands, Regions, Fauna/Flora ,
Biographies , History , Warfare
Science/Technology, Literature, Music , Arts , Film/Actors , Sport , Fashion