Greek Royalty

House of Oldenburg (Glücksburg branch)
George II (20 July 1890 - 1 April 1947), King of the Hellenes (Greece) ruled from 1922-1924 and 1935-1947.


He was born at Tatoi, near Athens, the son of Constantine I, King of the Hellenes (2 August 1868 - 11 January 1923) and his wife, Princess Sophia of Prussia (14 June 1870 - 13 January 1932).


Prince George
He married, on 27 February 1921 at Bucharest, Princess Elisabeth of Romania (12 October 1894 - 14 November 1956), daughter of King Ferdinand I of Romania and Princess Marie of Edinburgh. They had no children, and were divorced on 6 July 1935.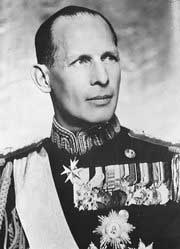 He succeeded to the Greek throne on his father's abdication, 27 September 1922.In late 1923 he was asked by the government to leave Greece "on leave" while the National Assembly considered the question of the future form of government. He complied and left for an exile to Romania, later living in Great Britain. He was officially deposed when a republic was proclaimed on 25 March 1924. He was restored to the throne, 3 November 1935, but again left Greece following the German invasion, 23 April 1941. This time he went into exile to Great Britain. He was recalled to the throne 28 September 1946.


King George II and his wife Elisabeth of Romania
He died of a sudden heart attack in the Royal Palace in Athens.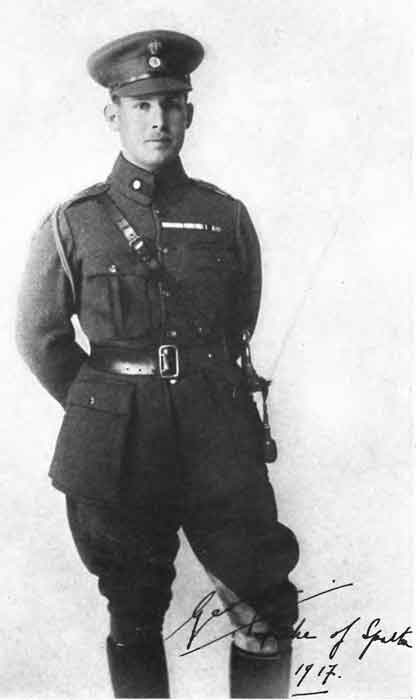 Georg the Duke of Sparta, 1917, later known as King George II.

Preceded by:
Constantine I
King of the Hellenes
1922-1924
Succeeded by:
Republic
(Pavlos Kountouriotis, Provisional Head of State)
Preceded by:
Republic
(Alexandros Zaimis, President)
King of the Hellenes
1935-1947
Succeeded by:
Paul
Retrieved from "http://en.wikipedia.org"
All text is available under the terms of the GNU Free Documentation License

Ancient Greece

Medieval Greece / Byzantine Empire

Modern Greece

Science, Technology , Medicine , Warfare
, Biographies , Life , Cities/Places/Maps , Arts , Literature , Philosophy ,Olympics, Mythology , History , Images

Science, Technology, Arts
, Warfare , Literature, Biographies
Icons, History

Cities, Islands, Regions, Fauna/Flora ,
Biographies , History , Warfare
Science/Technology, Literature, Music , Arts , Film/Actors , Sport , Fashion