Periphery:Central Greece
Prefecture : Euboea
Euboea island, Satellite image of Euboea municipalities (except Skyros)
Lichada (Λιχάδα) is a community in Euboea, Greece. Population 1140 (2001).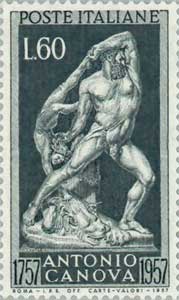 Heracles throws Lichas into the sea
The community is named after Lichas a servant of Heracles. He was killed by Heracles who obtained from Lichas a shirt with poissoned blood of the centaur Nessus. The Lichades —three small islands between Euboea and Locris—were believed to have derived their name from him.
Division of the community

Lichada / Κ.δ. Λιχάδος [1.140]


Lichas / η [240]

Agios Georgios / ο [794]

Vasilina / η Βασιλίνα [52]

Gregolimano / το Γρεγολίμανο [1]

Kavos / ο [46]

Kokkinias / ο Κοκκινιάς [7]

Monolia / η Μονολιά (νησίδα) [0]

Strogkyli (island) / η Στρογγύλη (νησίδα) [0]

Ancient Greece

Medieval Greece / Byzantine Empire

Modern Greece

Science, Technology , Medicine , Warfare
, Biographies , Life , Cities/Places/Maps , Arts , Literature , Philosophy ,Olympics, Mythology , History , Images

Science, Technology, Arts
, Warfare , Literature, Biographies
Icons, History

Cities, Islands, Regions, Fauna/Flora ,
Biographies , History , Warfare
Science/Technology, Literature, Music , Arts , Film/Actors , Sport , Fashion