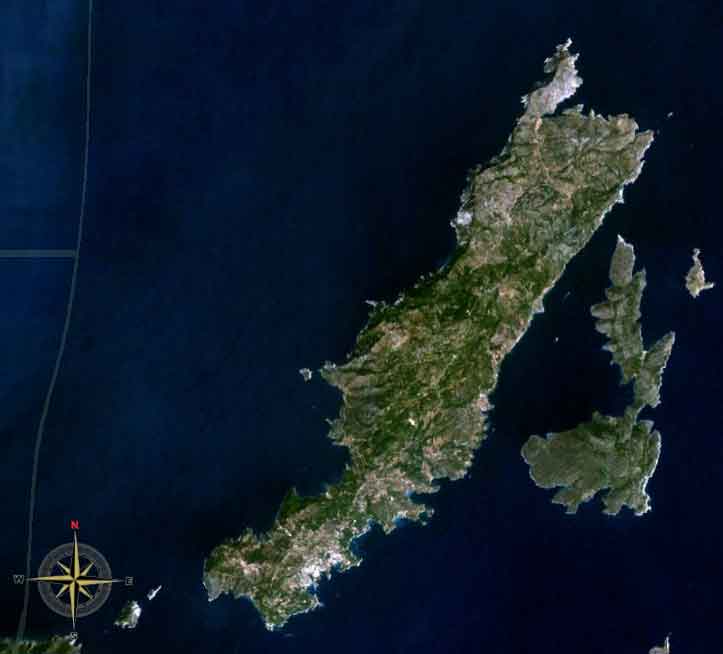 Alonissos, Satellite image
Peristera (Greek: Περιστέρα, feminine form of pigeon), also Aspro, locally Xero (meaning dry) is a Greek island in the Sporades. It is administratively part of the municipality of Alonissos and is also directly east of the island of Alonissos. The 1991 census read three inhabitants making it the one of the smallest municipal district in the Northern Sporades. The tiny settlement became abandoned in the mid to late-1990s and now has nothing.



Nearest islands and islets
Its nearest islands and islets are Alonissos to the north and west and Adelfoi to the west.


Peristera
Περιστέρα
Population: Uninhabited
Elevation: 0 - 259m Mt. Stefani
Location: Sporades, south and east of
Alonissos
Range: none
Type: N/A

Ancient Greece

Medieval Greece / Byzantine Empire

Modern Greece

Science, Technology , Medicine , Warfare
, Biographies , Life , Cities/Places/Maps , Arts , Literature , Philosophy ,Olympics, Mythology , History , Images

Science, Technology, Arts
, Warfare , Literature, Biographies
Icons, History

Cities, Islands, Regions, Fauna/Flora ,
Biographies , History , Warfare
Science/Technology, Literature, Music , Arts , Film/Actors , Sport , Fashion