Periphery: Central Macedonia
Prefecture : Thessaloniki.

Map / Location of Evosmos,Thessaloniki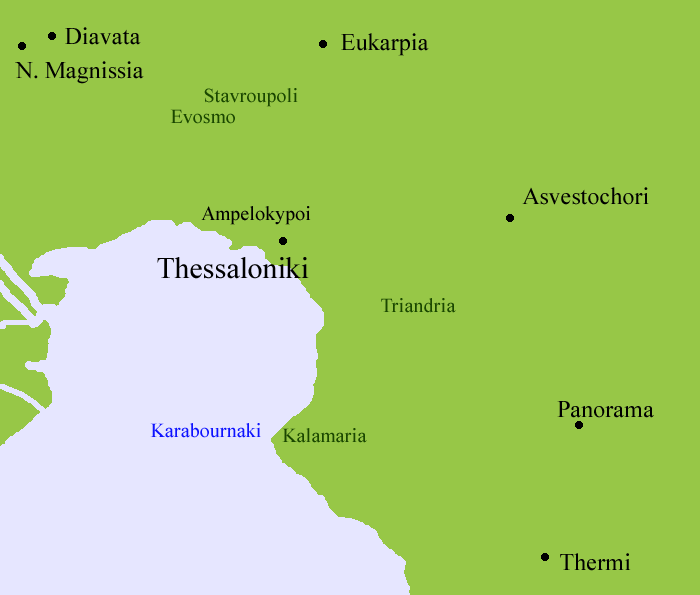 Evosmos (Greek: ) is a suburb of Thessaloniki, Greece. The population is 52624 (2001 census). Most cafe and general the center is near the church "Evagelismos".
The church of Agios Athanasios was build in 1818.
In 1922 the population increased by refuges from Minor Asia. It was part of the community Harmankoi until in 1953 it formed the independent community Neos Koukloutzas. In 1955 the name was changed to Evosmos, a greek translation of the older turkish name.
Ancient Greece

Medieval Greece / Byzantine Empire

Modern Greece

Science, Technology , Medicine , Warfare
, Biographies , Life , Cities/Places/Maps , Arts , Literature , Philosophy ,Olympics, Mythology , History , Images

Science, Technology, Arts
, Warfare , Literature, Biographies
Icons, History

Cities, Islands, Regions, Fauna/Flora ,
Biographies , History , Warfare
Science/Technology, Literature, Music , Arts , Film/Actors , Sport , Fashion