Sakonides, Vase painter
Salax, Potter

How careless they, who say, " Nine Muses," when
With Lesbian Sappho, as you see, they're ten, Plato
From the 9 books of Sappho we have around 200 small fragments four large fragments and only a single complete poem . Recently another large fragment was "discovered" . Sappho complains about the problems of getting older and makes a reference to the Eos - Tithonos mythology.
The Sappho Companion, Margaret Reynolds, Victorian Sappho, Yopie Prins,
Satyros the architect
Satyrus
Scamander of Mytilene, stadion race winner 476 BC

Skopas, as if moved by some inspiration, imparted to the making of his statue the divine frenzy that possessed him. Why should I not describe to you from the beginning the inspiration of this work of art? The statue of a Maenad, wrought from Parian marble, has been transformed into a real Maenad... The Maenad of Skopas
Scopas
Scopas of Aetolia
Scylax of Caryanda
Scymnus of Chios
Seleucus I Nicator
Seleucus II Callinicus
Seleucus III
Seleucus of Seleucia
Seleucus VI Epiphanes
Seleucus VII Kybiosaktes
Sextus Empiricus
Sikanos (Sicanus), Potter

Sikelos (Sicelus), Attic Vasepainter
"the smartest person in the fifth century BC (Anne Carson)" because he was the first poet in the West to take money for poetic composition (Suda), the "Greek Voltaire" according to Gotthold Ephraim Lessing.
Skythes (Scythes), Vase Painter
..his last words--he said: Crito, I owe a cock to Asclepius; will you remember to pay the debt?
The debt shall be paid, said Crito; is there anything else? There was no answer to this question; but in a minute or two a movement was heard, and the attendants uncovered him; his eyes were set, and Crito closed his eyes and mouth.

Such was the end, Echecrates, of our friend; concerning whom I may truly say, that of all the men of his time whom I have known, he was the wisest and justest and best. Plato, Phaedo
In this family is found the poison hemlock (Conium) used by the ancient Greeks for the elimination of politicians, Scientific American , Suppl. 829, 1891
Stone Seat dedicated to Artemis Orthia by Soixiadas "geronteusas tris ke presbys genomenos dis"
Sokles (Socles), Attic Potter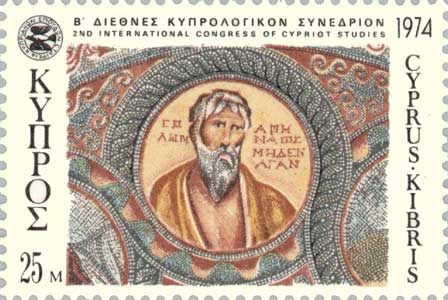 Solon, Miden Agan, "Nothing in excess"
Ancient Greece

Medieval Greece / Byzantine Empire

Modern Greece

Science, Technology , Medicine , Warfare
, Biographies , Life , Cities/Places/Maps , Arts , Literature , Philosophy ,Olympics, Mythology , History , Images

Science, Technology, Arts
, Warfare , Literature, Biographies
Icons, History

Cities, Islands, Regions, Fauna/Flora ,
Biographies , History , Warfare
Science/Technology, Literature, Music , Arts , Film/Actors , Sport , Fashion