Statistics
Metropolitan Area:
Athens
Location:
37°56'54'' N 23°44'21'' E
Population: (2001)

11.139
Elevation:
-lowest:
-centre:

about 100 m
130 m(centre)
around 150 m
Postal code:
172
Area/distance code:
11-30-210 (030-210)
-760 through 769
Municipal code:
0143
Car designation:
Y (prev.)
Z pres.
3-letter abbreviation:
YMT
Address of administration:
Iroon Polytechneiou Square
Ymittos 172 37
Ymittos or Imittos, also Imittos, rarely Hymmitos (Greek: Υμηττός), is a suburb of Athens, Greece. It is also a mountain which is located just east of downtown, for more of this mountain, see Hymettus. It si run by Ymittos Street which is connected with Vouliagmenis Ave. and Olaf Palme St in Zografou. NE is the large campus of the University of Athens and Kaisariani. It is one of the smallest municipalities in Athens and Greece.


Until the 1920s, the area was partially forested and was an agricultural area until suburban houses came in the early to mid 20th century when now much of the area are urban. A couple of movies throughout the mid-20th century was filmed here.


Ymittos has schools, lyceums, gymnasia, banks, post offices and squares (plateies).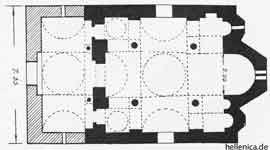 Historical population